Regular price
445,00 € EUR
Regular price
445,00 € EUR
Sale price
445,00 € EUR
Unit price
per
Sale
Sold out
En savoir plus sur la personnalisation !
🇬🇧 Handmade in Biarritz, France
Vegetable tanned leather backpack - natural patina
Small and comfortable women's backpack
Laptop compartment raised to protect against shocks
Dimension : 35x26x6cm
Clasp "N°1" gold lacquered
View full details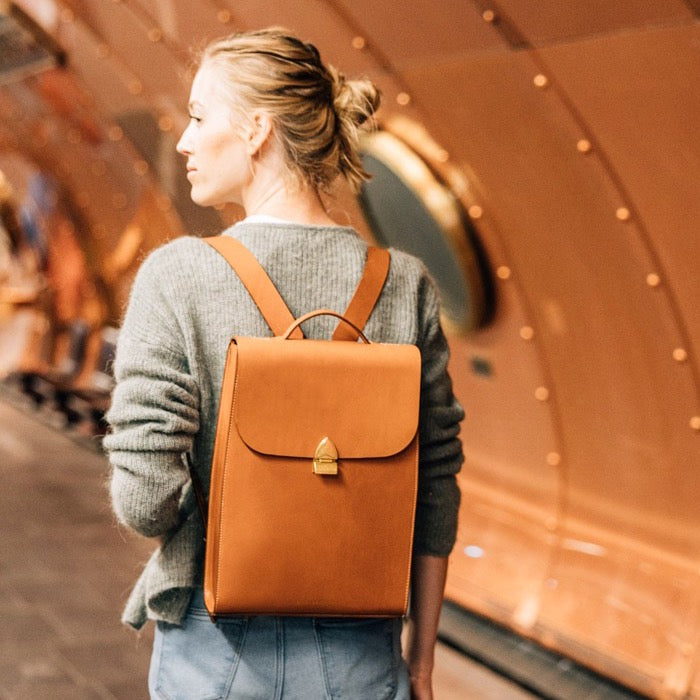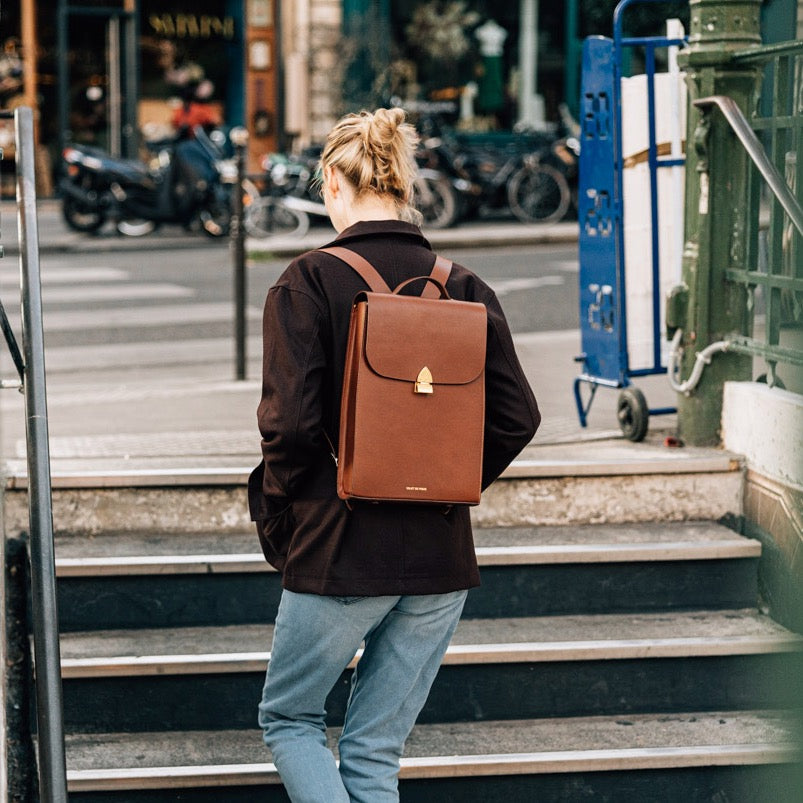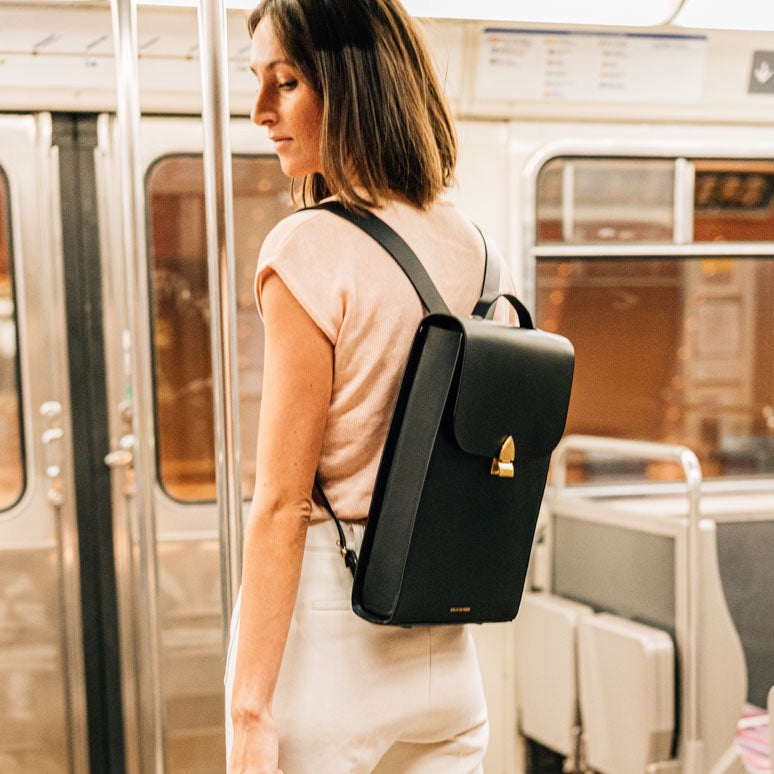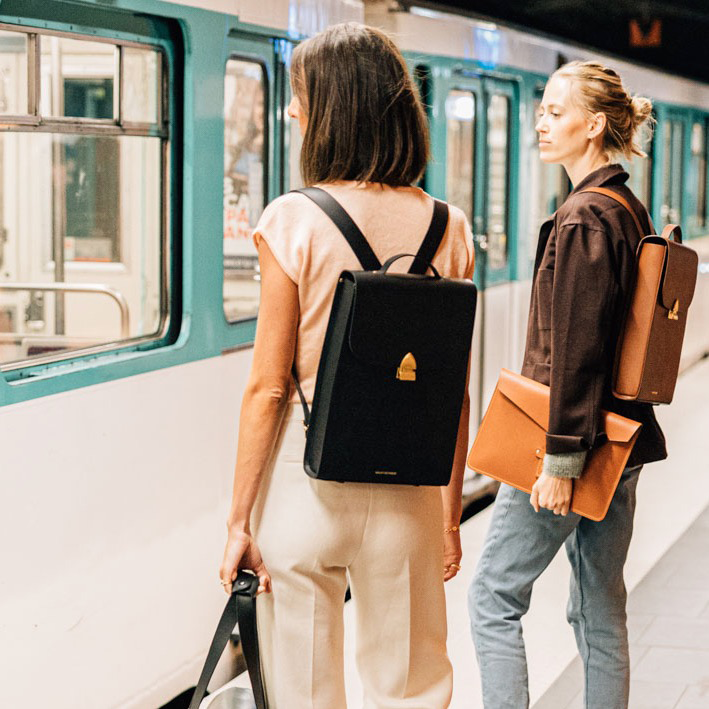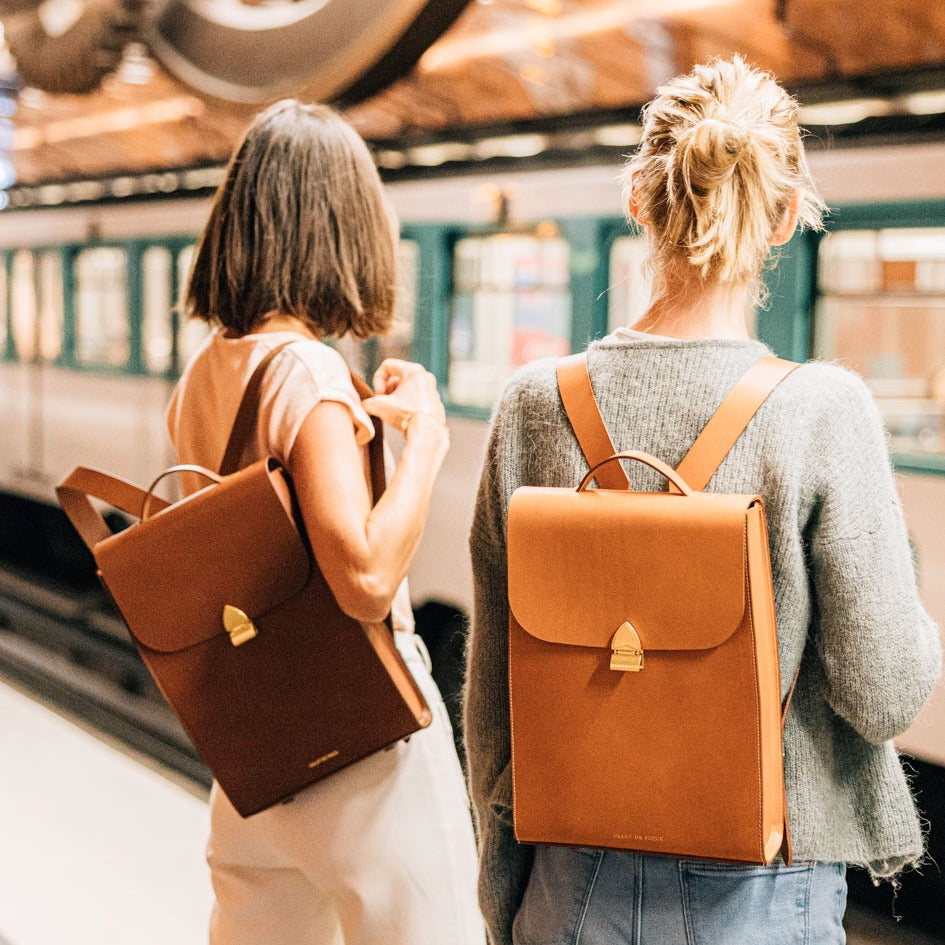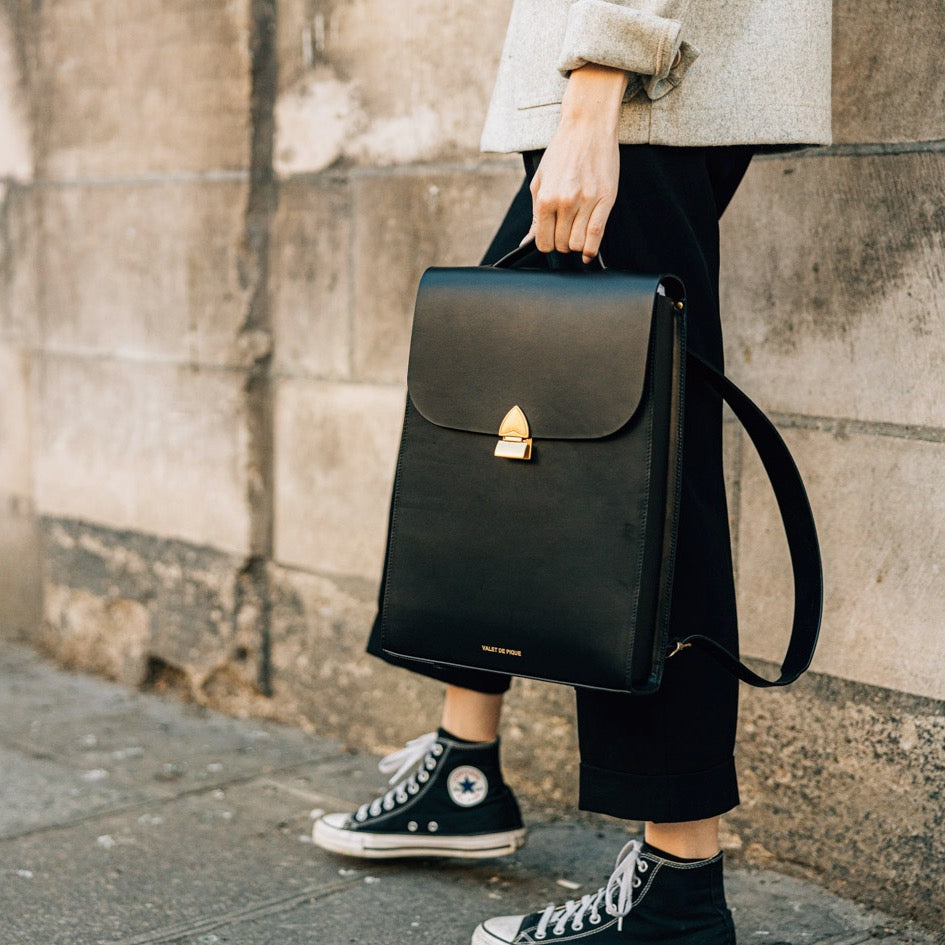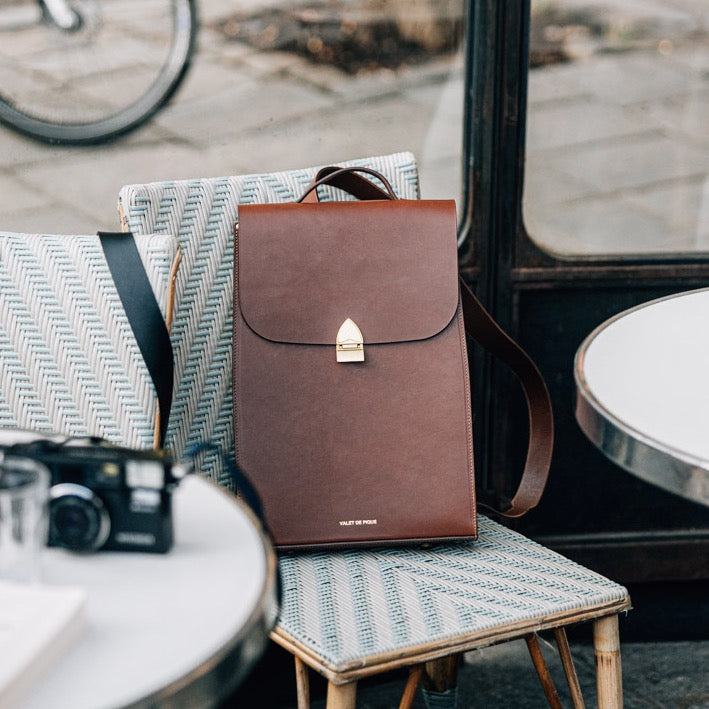 How does personalization work?
For Christmas or any other occasion, Valet de Pique offers you to personalize your piece of leather goods with laser engraving (Made to measure in our Atelier in Paris).
1 - Select the room
2 - Fill in the text chosen for the personalization (initials, surname, first name, quote, date, etc.) in the space provided
3 - Validate the order!!
Personnalisez votre sac à dos en cuir
Pour rendre votre sac à dos pour femme encore plus unique, ajouter un petit texte, une phrase, plusieurs lettres, un nom, une citation, ... à l'intérieur de votre sac à main à dos en cuir.

Chaque pièce est datée, numérotée au laser. Nous vous proposons également d'y ajouter un petit texte pour rendre votre sac à main encore plus unique.

L'option de personnalisation est à 25€.
La boucle N°1
Cette boucle fait référence au Valet; outil traditionnel de la maroquinerie permettant de tenir deux pièces de cuir, et au pique de l'alêne, outil permettant d'écarter le cuir pour laisser passer la couture. Pratique, elle assure la fermeture du sac à dos en toute sécurité.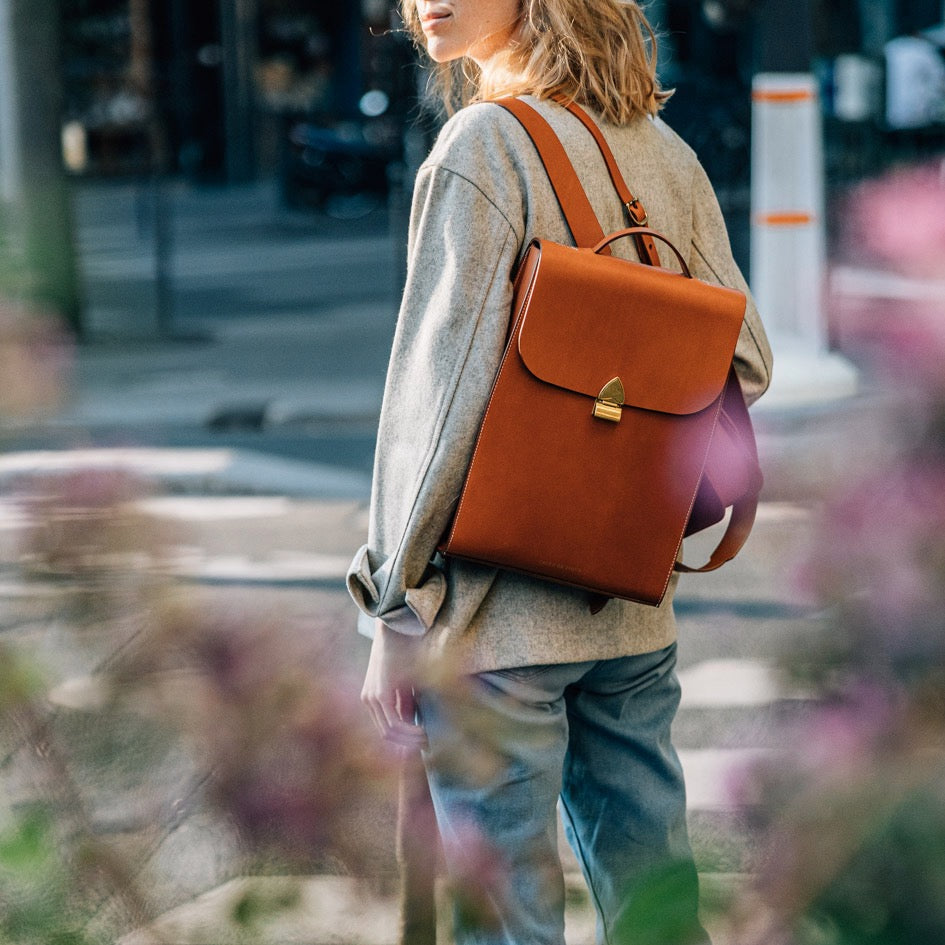 Sac à main dos Made in France
Pour le sac à dos en cuir Marguerite, nous voulions un savoir-faire d'exception. C'est vers Biarritz que nous avons rencontré un atelier familial situé, tenu par deux frères d'une famille de maroquinier-sellier historique, un atelier au cœur du pays basque, garant d'une qualité reconnue à travers le monde, maintenant un savoir-faire Made in Français.
Un atelier maîtrisant à la perfection les métiers de l'artisan maroquinier-sellier.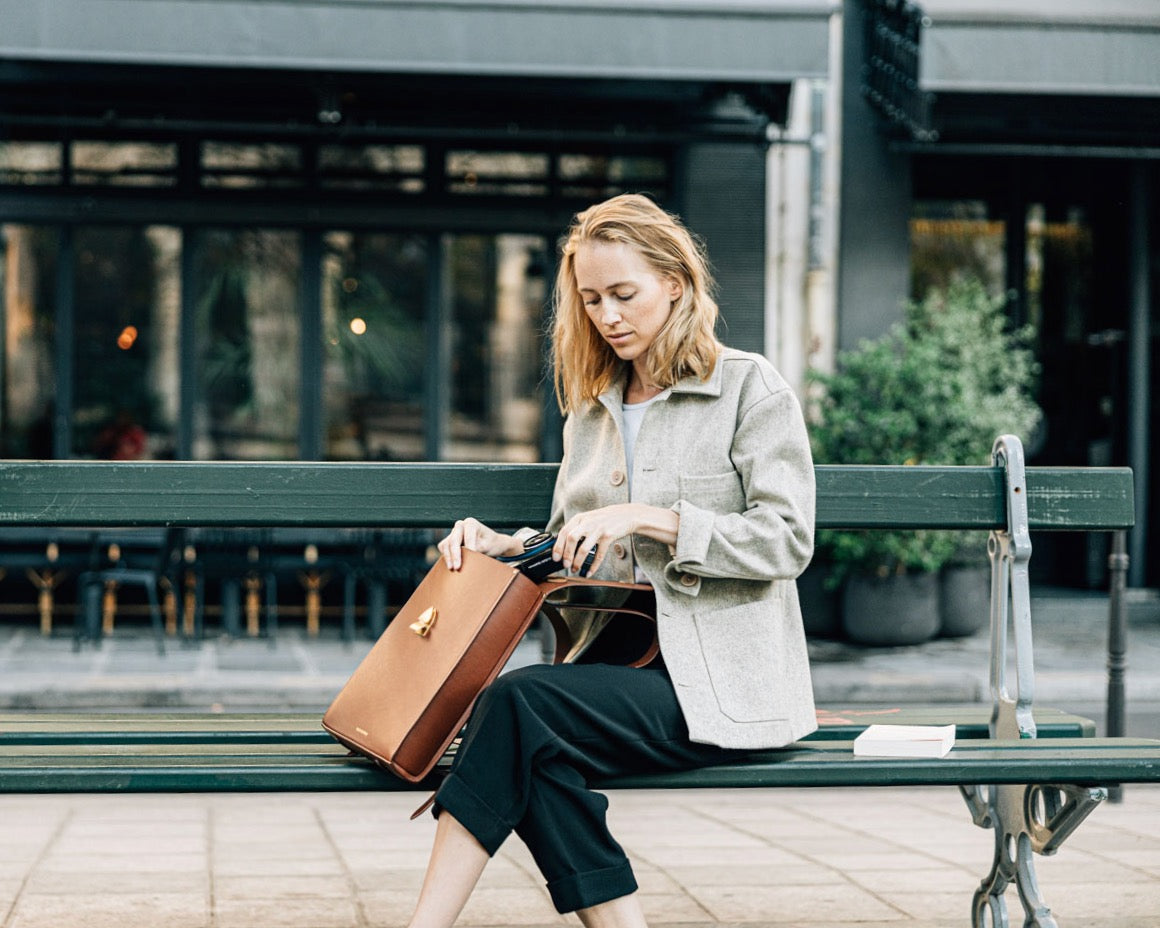 Le sac à dos pour femme intemporel
Le sac à dos en cuir pour femme Marguerite est simple, intemporel. Il est inspiré par votre quotidien, notre savoir-faire. À l'intérieur du sac, un compartiment (surélevé pour protéger des chocs) permet d'accueillir un ordinateur ou des dossiers.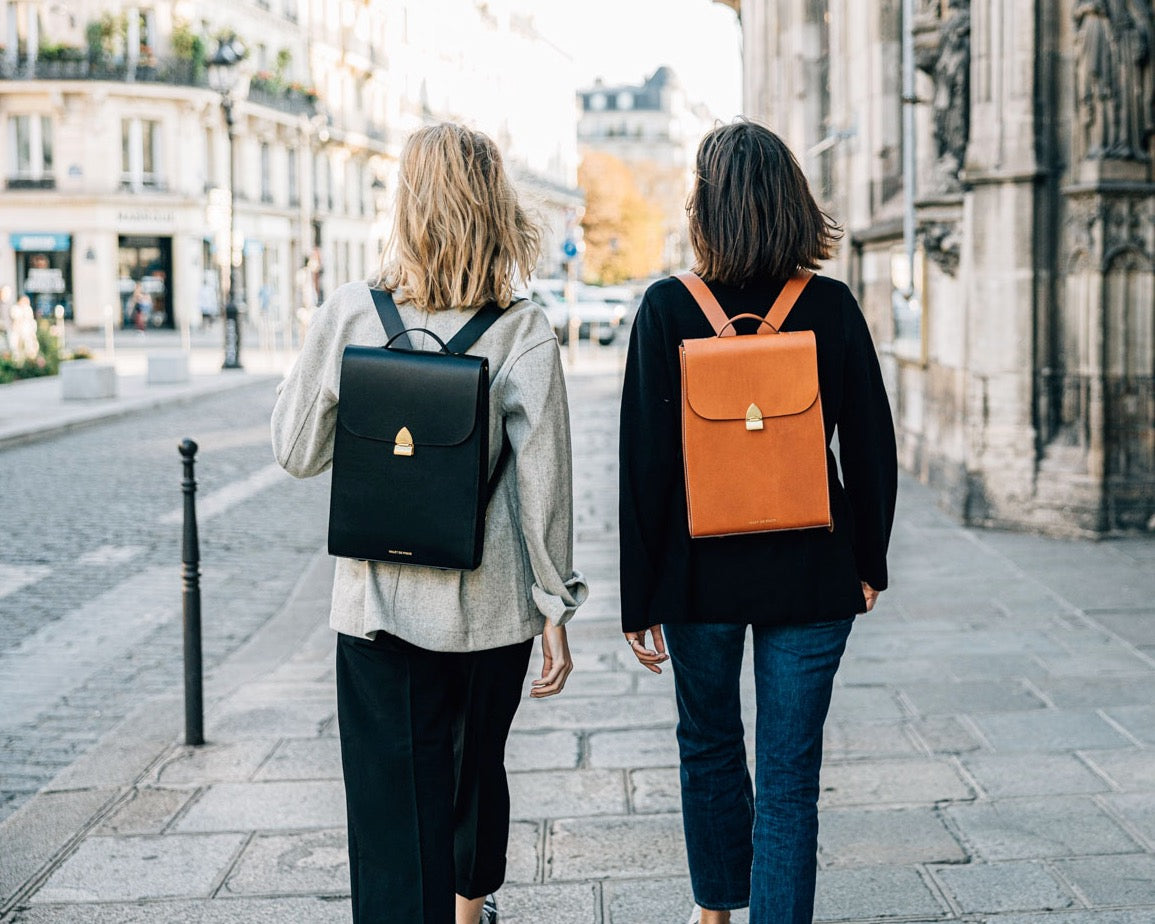 Un sac à dos en cuir conçu pour durer
Marguerite, le sac à dos est fabriqué dans notre atelier partenaire à Biarritz. Une manufacture historique, confectionnant des pièces avec une qualité, une précision, une finesse issue de la passion, de la noblesse de nos artisans.   
Le sac à dos est en cuir pleine fleur, tanné au végétal pour une longévité assurée.
Pourquoi MARGUERITE ?
Derrière le grand écrivain, première femme élue à l'Académie française en 1980, se cachait un être libre et passionné. Marguerite Yourcenar se considérait comme la servante des oiseaux et voyait la cuisine comme une alchimie, a pleinement vécu en accord avec ses convictions.

QUESTIONS FRÉQUENTES
Le sac à dos en cuir Marguerite est-il lourd ?
Non, aussi étonnant que cela puisse paraître, le sac à main pèse 0,5kg. Il est donc dans les standards des sacs à dos.
Le sac à dos pour femme est-il étanche ?
Le sac à dos en cuir est résistant à l'eau, s'il pleut, vos affaires seront préservées de l'humidité. Nous vous recommandons cependant d'appliquer trois fois par an du lait nourrissant (avec de la cire d'abeille), pour renforcer l'imperméabilité du cuir.
Le sac à dos en cuir Marguerite est-il confortable ?
Les anses sont entièrement en cuir, elles font 3 cm de large. Il est possible de les régler. Le sac à dos peut se porter à la main, ou sur le dos.
Quel est le cuir utilisé ?
Notre souhait est d'avoir le plus faible impact environnemental, tout en assurant la plus longue longévité du sac à dos. Le cuir vient d'une tannerie espagnole familiale. Ce cuir pleine fleur de vachette est robuste et va se patiner dans le temps. Il est tanné au végétal. Le cuir utilisé ne décolorera pas sur vos robes ou t-shirt. Le sac à dos est disponible dans un cuir noir, un cuir camel (Miel) et un cuir marron (Chocolat).
Le sac à main en dos a-t-il une poche ?
Oui, un compartiment pour ordinateur à l'intérieur. Vous pourrez très facilement glisser votre ordinateur portable ou des dossiers.
Le sac à main en dos Marguerite peut-il convenir pour un homme ?
Oui, complétement, il est dessiné initialement pour les femmes, mais convient aussi pour les hommes.