Regular price
445,00 € EUR
Regular price
Sale price
445,00 € EUR
Unit price
per
Sale
Sold out
En savoir plus sur la personnalisation !
Made in France 🇫🇷
Made of full grain cowhide leather: develops a patina over time
Available in 13 inches and 15 inches
Each piece is numbered and dated
Leather bag made in France, in full grain leather. Simple and elegant. The Emile satchel is a model inspired by the PTT satchels worn by French letter carriers in the 1960s. The wish with this satchel is to be able to use it every day, on the bike, at work, whether you are a woman or a man. So we made a satchel in a classic and timeless style.
The pieces are made on demand, shipping within 10 days
View full details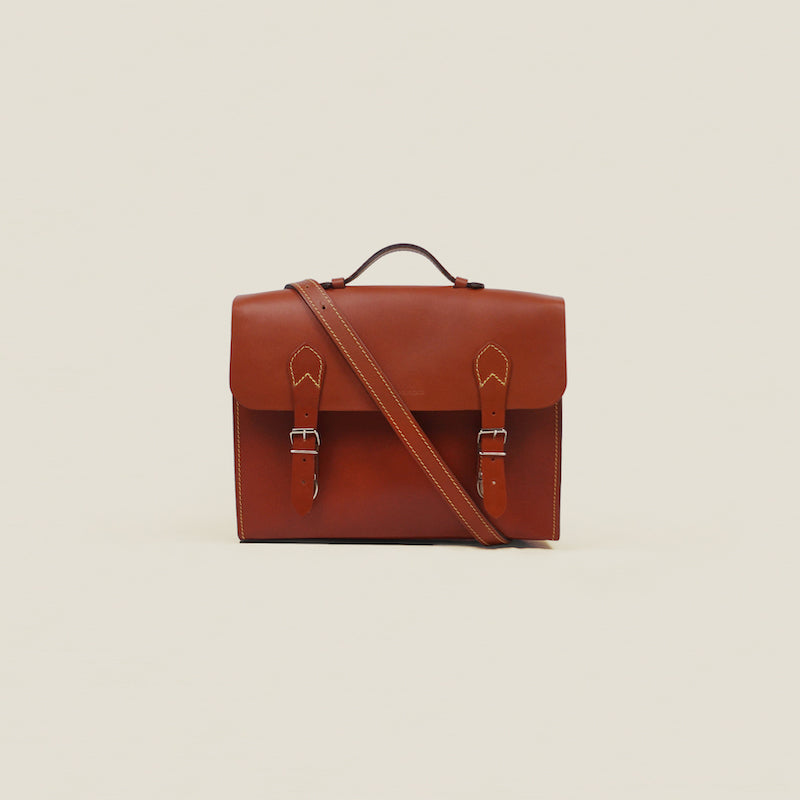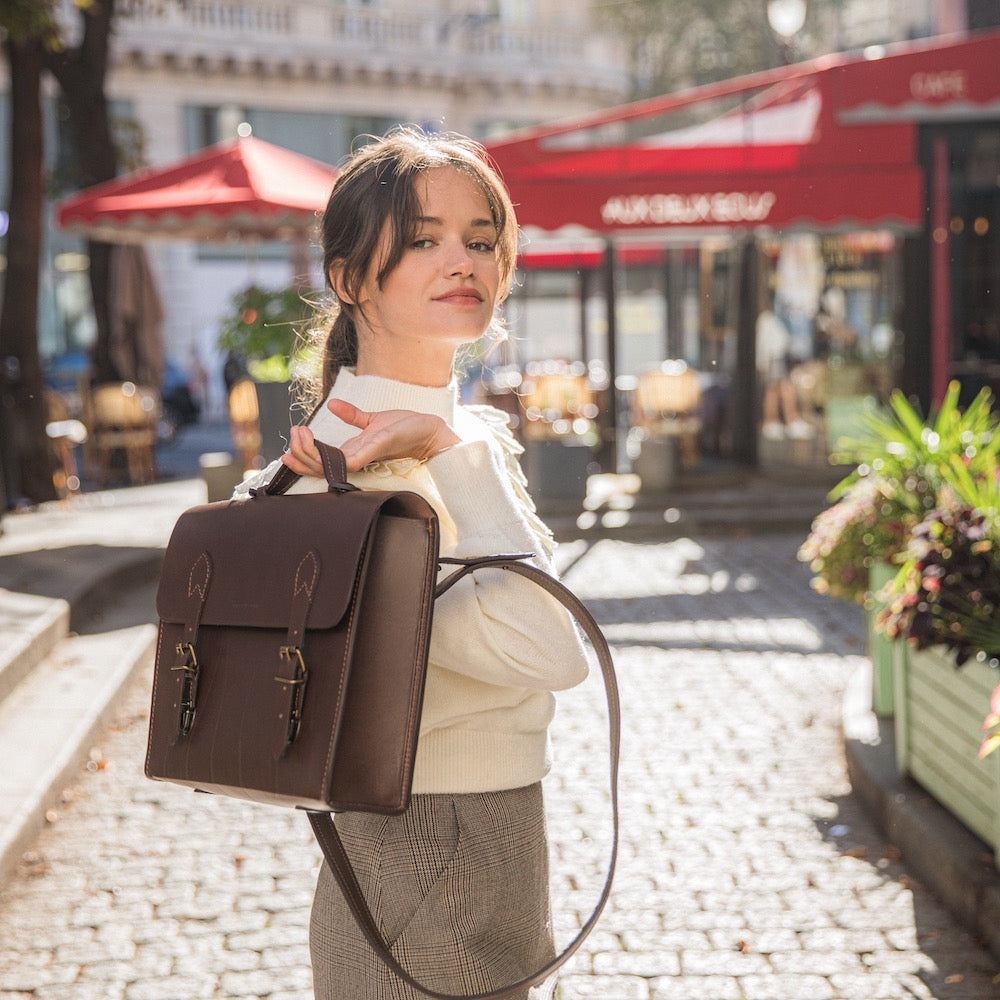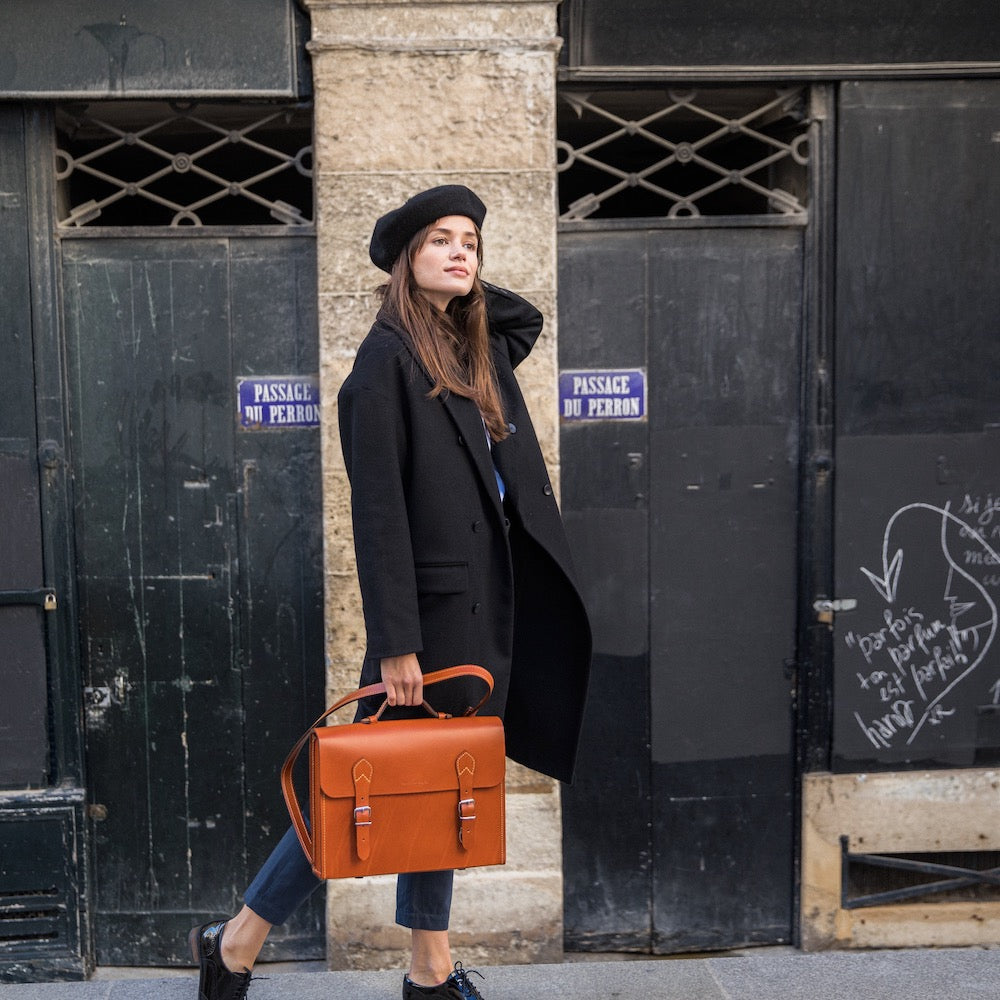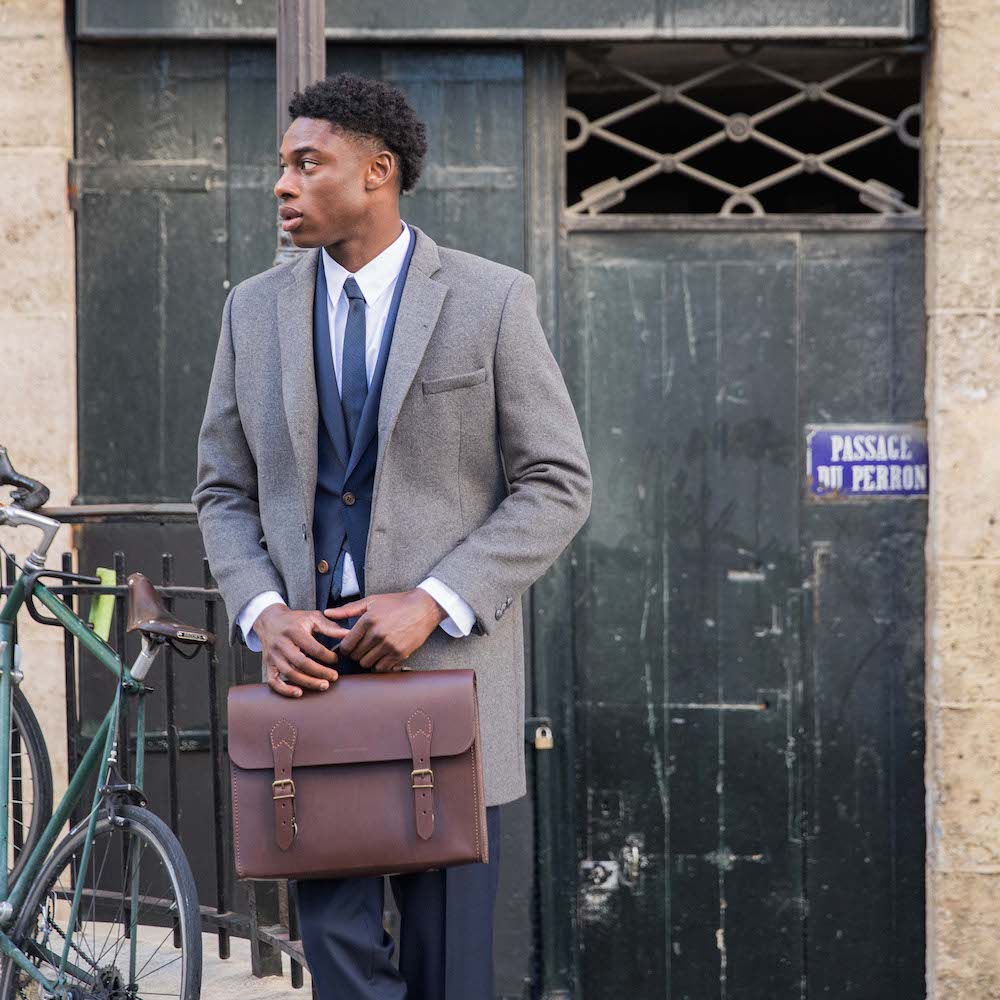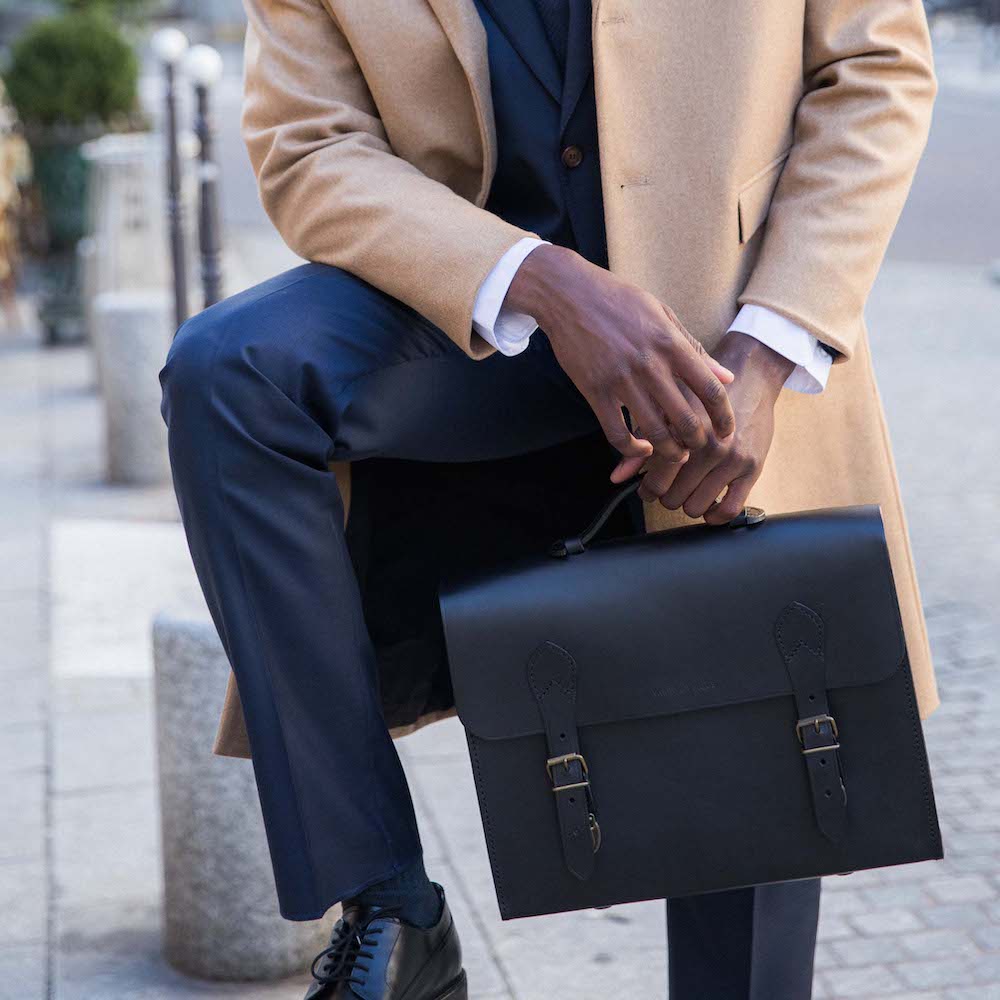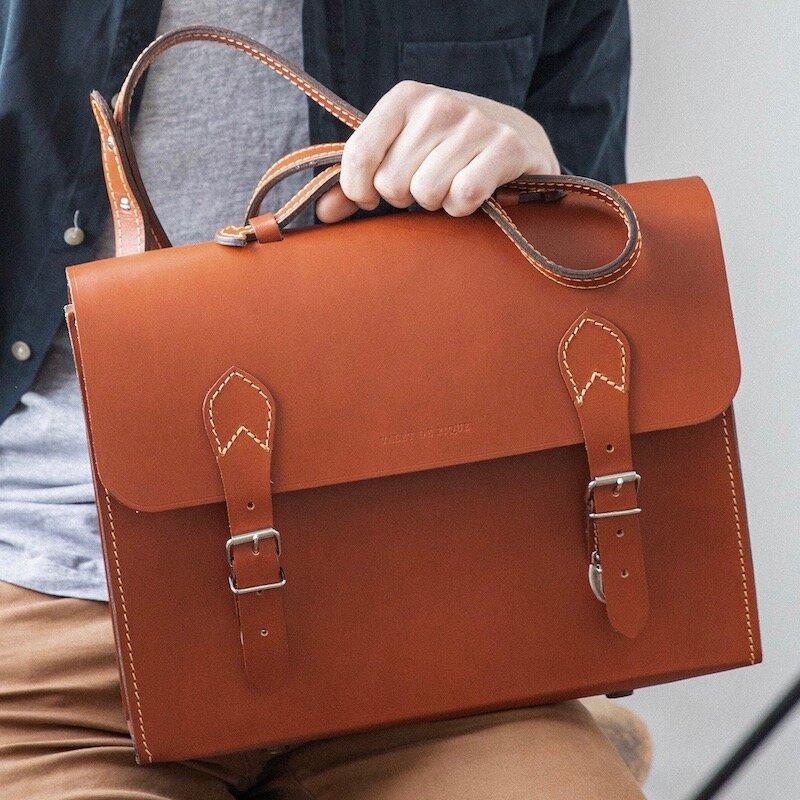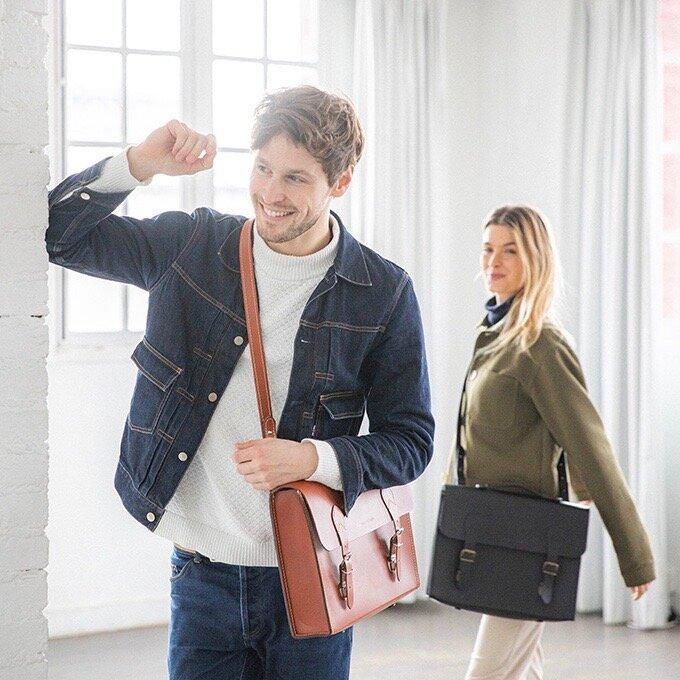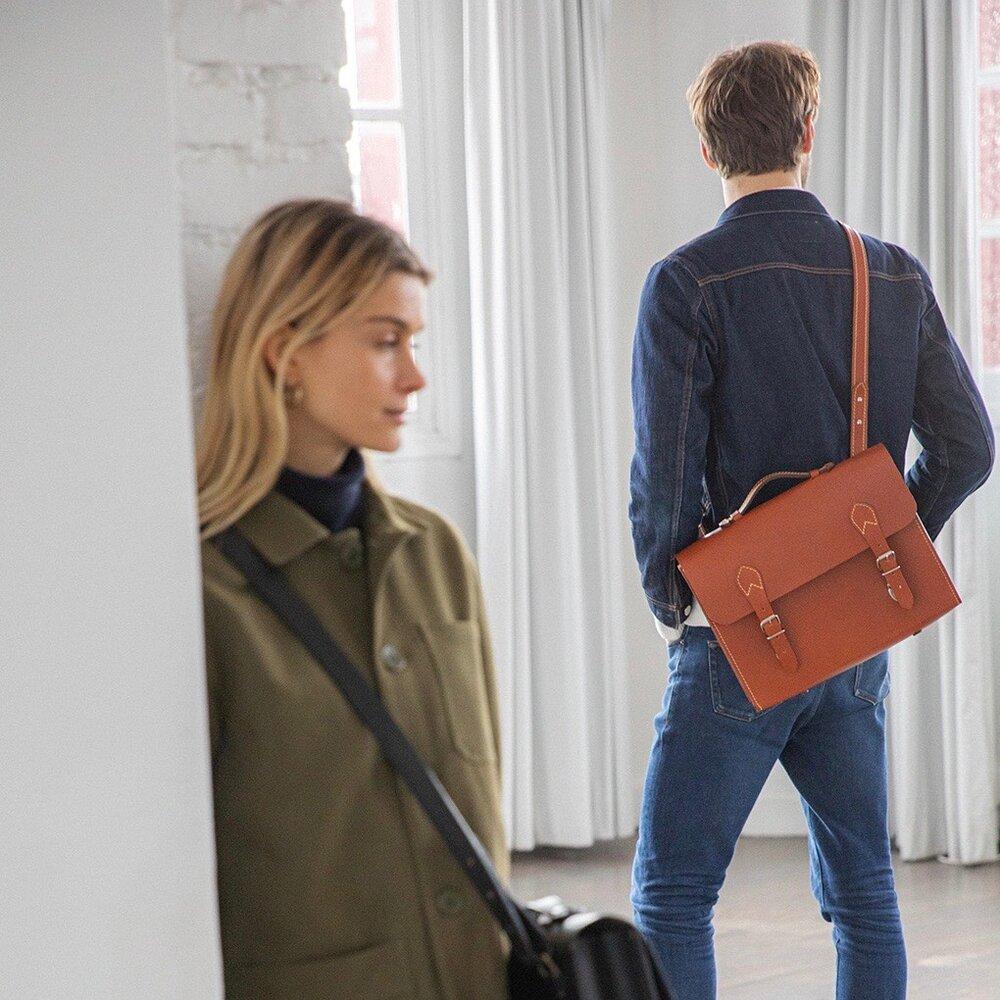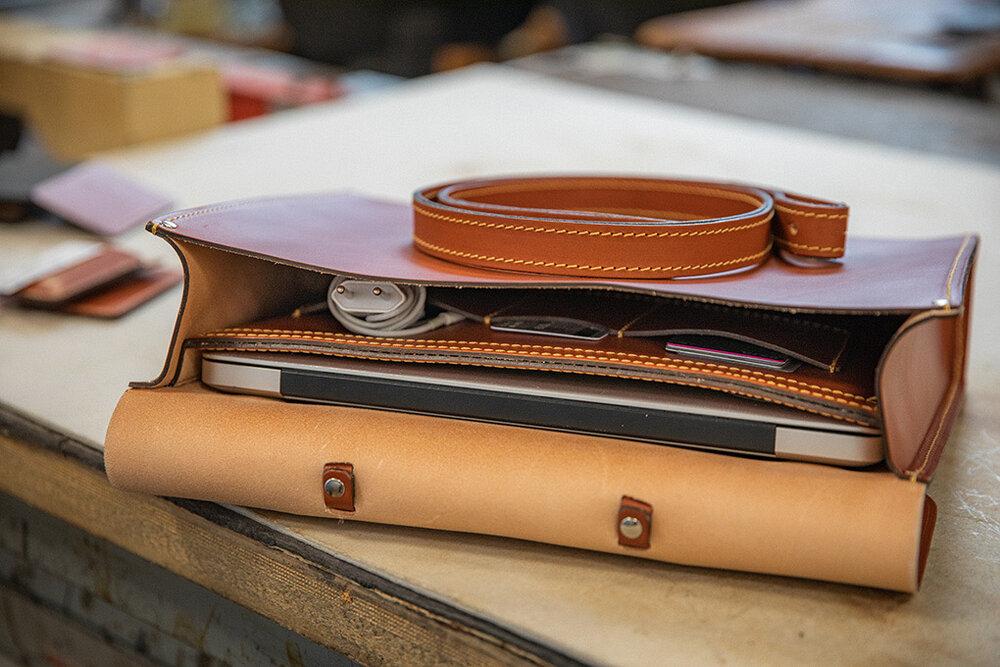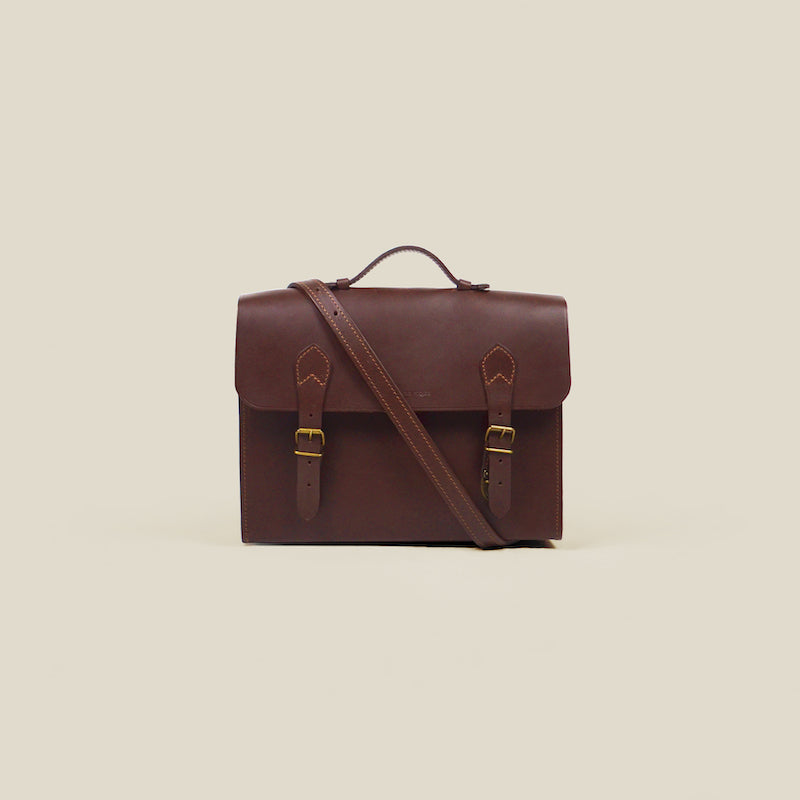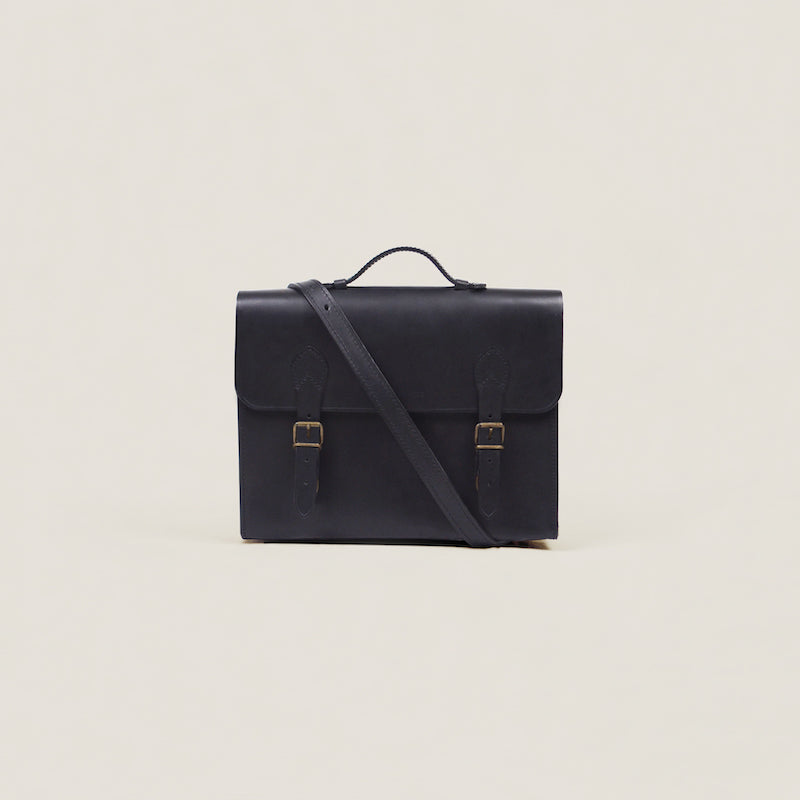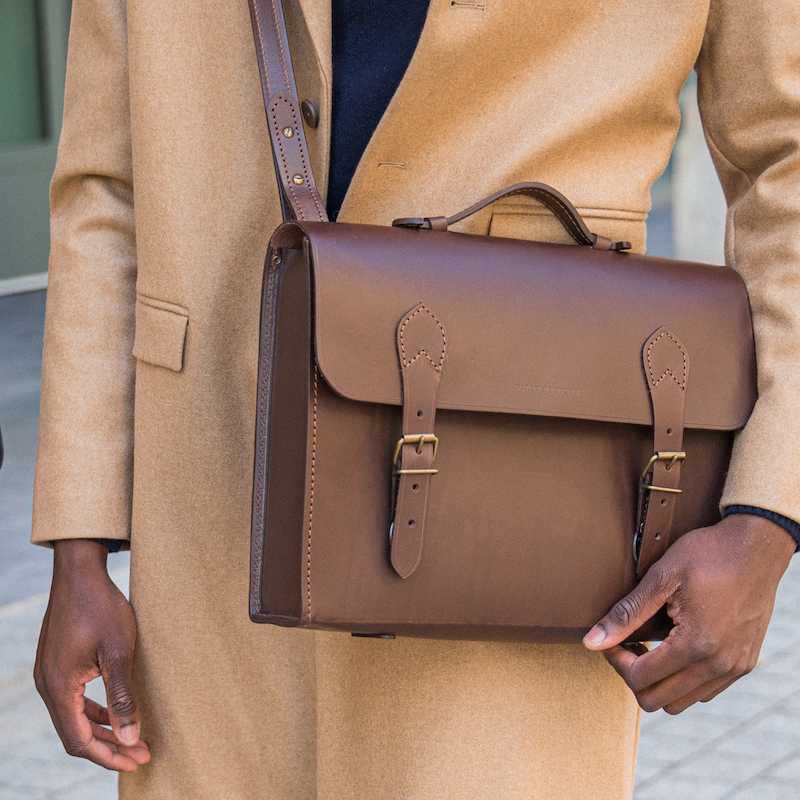 How does personalization work?
For Christmas or any other occasion, Valet de Pique offers you to personalize your piece of leather goods with laser engraving (Made to measure in our Atelier in Paris).
1 - Select the room
2 - Fill in the text chosen for the personalization (initials, surname, first name, quote, date, etc.) in the space provided
3 - Validate the order!!
LE CHOIX DE LA MATIÈRE
Il s'agit d'un cuir pleine fleur, le plus noble, à l'allure naturelle et robuste. Totalement imperméable, il se patinera joliment avec le temps : c'est un matériau vivant. Il foncera légèrement et s'assouplira. La poignée se fera à votre main. Pour éviter que les rayures ne marquent, comme les chaussures, il doit être entretenu régulièrement.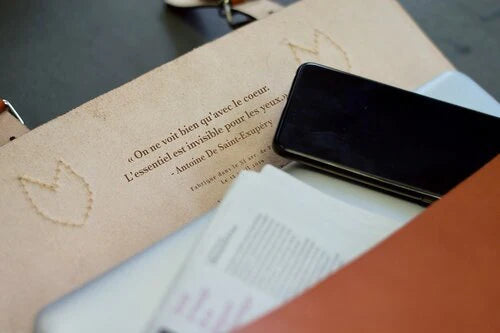 RENDEZ VOTRE SAC UNIQUE EN LE PERSONNALISANT
L'écriture personnalisée pour rendre votre sac unique. Nous utilisons une gravure laser pour ajouter une citation, votre prénom, votre nom, votre adresse... Comme bon vous semble ! L'option de personnalisation est à 25€.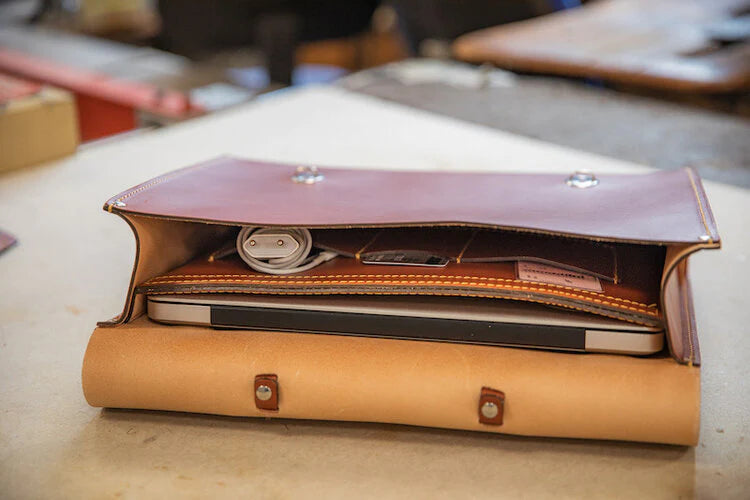 UN INTÉRIEUR SIMPLE ET MINIMALISTE
Il n'y a pas de doublure dans nos sacs. Nous les voulons sobres. Cela permet d'apprécier l'odeur du cuir. L'intérieur peut accueillir un ordinateur 13 pouces, un chargeur, un dossier ou un livre de poche. Profondeur de rangement : 5cm.
LE STYLE du cartable
Le cartable Émile est un modèle inspiré des cartables PTT qu'arboraient les facteurs français dans les années 1960. Ces cartables, utiles au quotidien, évoquent en nous la nostalgie d'une période de notre histoire. C'est pourquoi Valet de pique crée Emile, une version authentique mais plus élégante du cartable PTT. Son cuir se patine joliment avec le temps, apportant à cette pièce de maroquinerie tout son charme et toute sa valeur esthétique.
ÉMILE, INSPIRÉ DES CARTABLES PTT
Fermez les yeux et plongez-vous dans le Paris du début du XXème siècle. Un Paris affairé où se croisent tous les métiers de la ville dans un brouhaha populaire. Au cœur de la capitale est inauguré l'institut Pasteur dans un bâtiment historique. C'est ici que Louis Pasteur consacra une partie de sa vie à ses découvertes qui allait révolutionner la médecine. Inspirée par Pasteur, une nouvelle génération de médecins, mieux formés, sillonna la France, mallette à la main.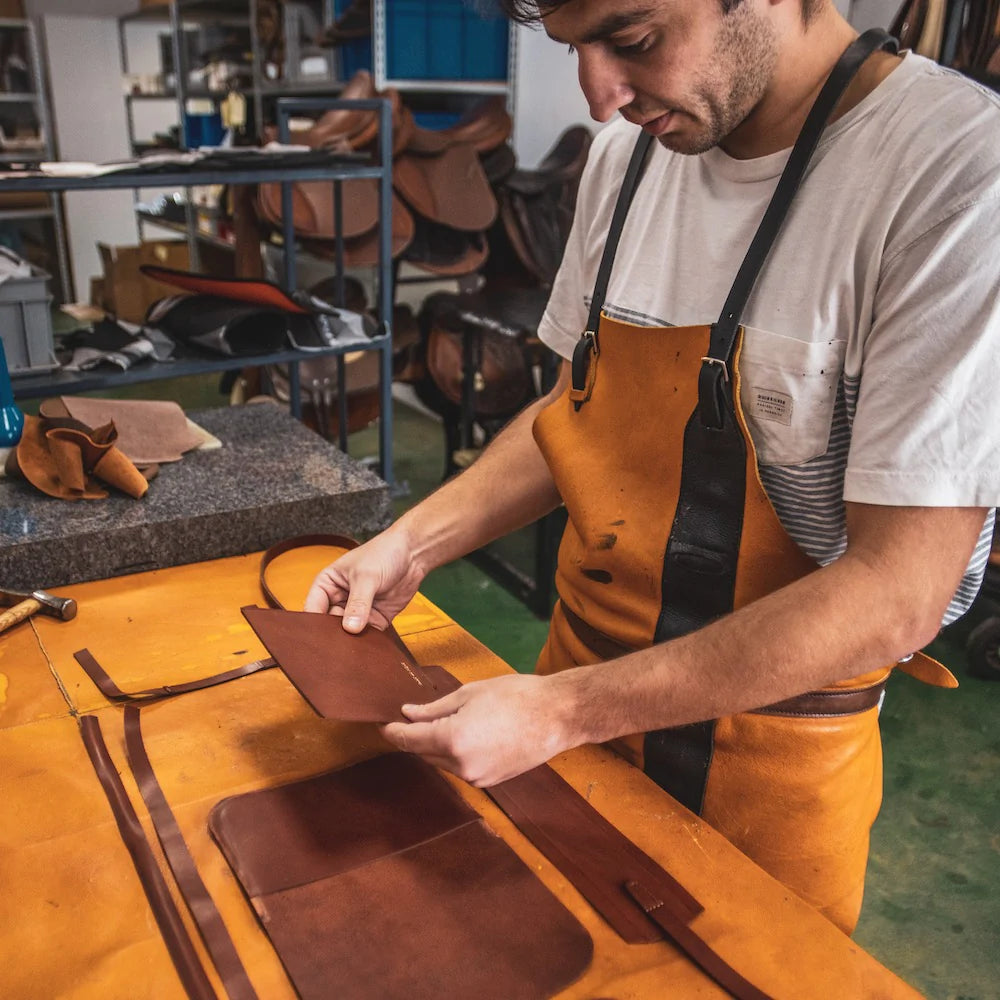 Un savoir-faire historique
Chez Valet de Pique, nous considérons qu'un produit de qualité procurera toujours plus de satisfaction qu'un achat éphémère. Il vit, se patine s'embellit au quotidien. Nous concevons des produits durables, fabriqués en France en cuir tanné végétal. Nous pensons que chérir ces quelques objets que l'on veut garder dans le temps, c'est lutter contre les excès de la surconsommation !
QUESTIONS FRÉQUENTES
Le cartable en cuir Émile est-il lourd ?
Non, aussi étonnant que cela puisse paraître, le cartable pèse entre 1kg et 1,3kg, suivant le format. Il est donc dans les standards des cartables.
Le cartable est-il étanche ?
Le cartable en cuir est résistant à l'eau, s'il pleut, vos affaires seront préservées de l'humidité. Nous vous recommandons cependant d'appliquer régulièrement du lait nourrissant (avec de la cire d'abeille), pour renforcer l'imperméabilité du cuir.
Le cartable Émile est-il confortable ?
La bandoulière est entièrement en cuir, elle fait 3 cm de large. Il est possible de la régler et de la retirer. Vous pouvez donc prendre ce cartable en porte-documents.
Quel est le cuir utilisé ?
Notre souhait est d'avoir le plus faible impact environnemental, tout en assurant la plus longue longévité du sac à dos. Nous sourçons notre cuir dans une tannerie espagnole familiale. Ce cuir pleine fleur de vachette est robuste et va se patiner dans le temps. Il est tanné au végétal. Le cuir utilisé ne décolorera pas sur vos chemises blanches. Le cartable est disponible dans un cuir noir, un cuir camel (Miel) et un cuir marron (Chocolat).
Le cartable en cuir convient-il pour un ordinateur ?
Oui parfaitement, vous pourrez très facilement glisser votre ordinateur portable dans une poche spécialement prévu à cet effet. Cette poche est légèrement rehaussée pour protéger votre ordinateur des chocs lorsque vous le posez sur le sol.